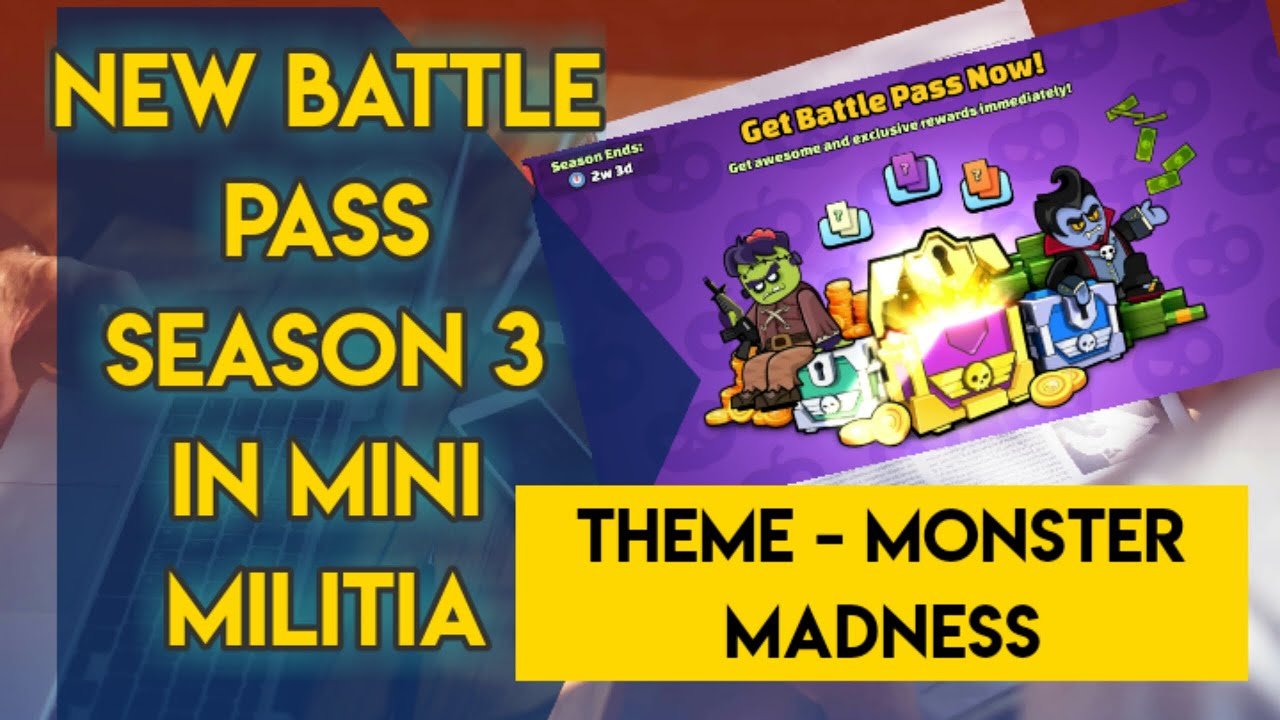 Finally mini militia battlepass season 3 is out now. After a long time we have battlepass season 3 as said in mid October. Let's see what's there in battlepass season 3 and should you buy or not?
Features of Battle Pass Season 3



Halloween Theme is there and name is Monster madness!

Timing is reduced in this time battlepass, only up to 2 weeks and 3 days.
Level is max up to 30 only same as previous season.
Only two Outfit (one free + premium one)
Rewards is same as previous season.
Price is same as Rs 249 like previous season
Also Read : Get Free BattlePass