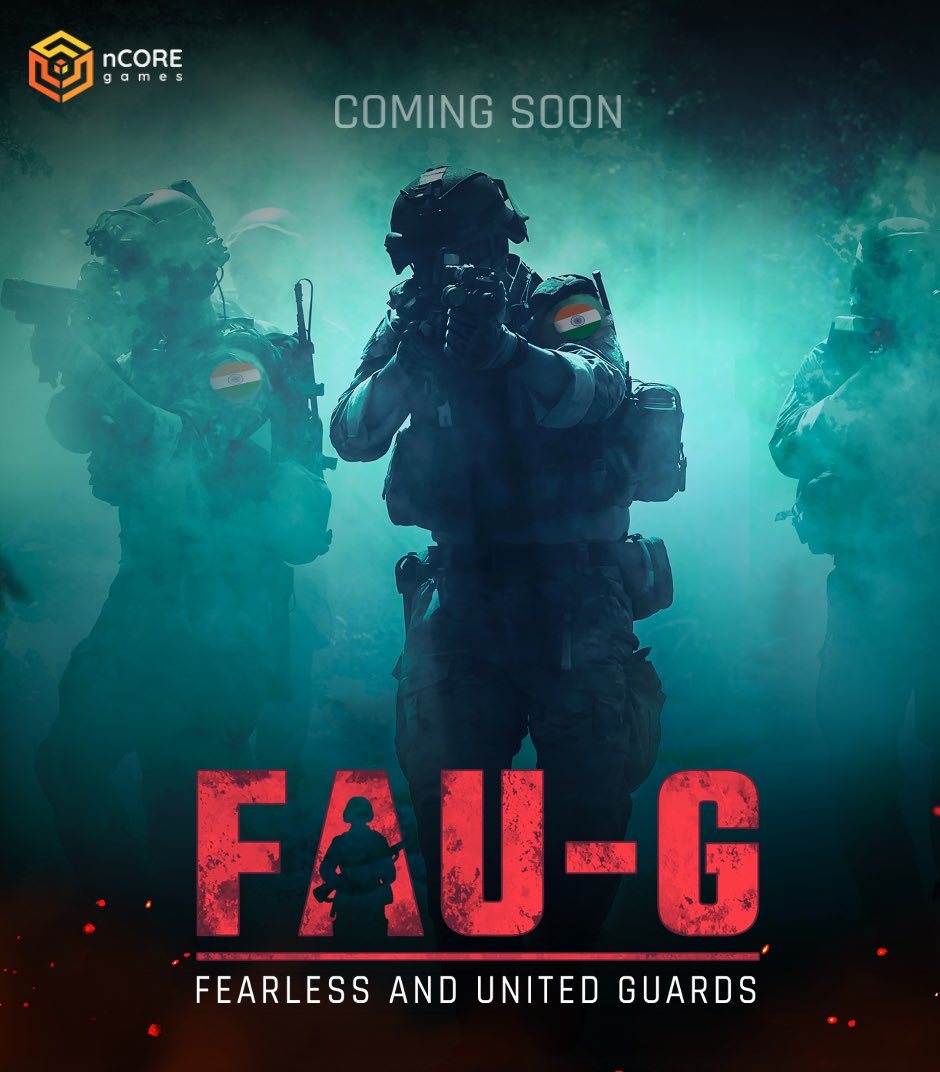 The PUBG Mobile ban in India has created an opportunity for developers in India to come out with their own battle royale game. One of them is nCore Games, which has just announced a new action game, called Fearless And United: Guards or FAU:G. As per Vishal Gondal, CEO of GOQii, FAU:G has been developed in response to Prime Minister Narendra Modi's call of "Atmanirbhar App". The FAU:G game has also been developed under the mentorship of Bollywood actor Akshay Kumar.
Supporting PM @narendramodi's AtmaNirbhar movement, proud to present an action game,Fearless And United-Guards FAU-G. Besides entertainment, players will also learn about the sacrifices of our soldiers. 20% of the net revenue generated will be donated to @BharatKeVeer Trust #FAUG pic.twitter.com/Q1HLFB5hPt

— Akshay Kumar (@akshaykumar) September 4, 2020
As of now, details surrounding the upcoming FAU:G game are limited. Based on the teaser, it seems FAU:G or FAU-G will be a player vs player multiplayer shooter game similar to PUBG MOBILE. The launch of the game comes just a few days after the Indian government banned PUBG Mobile, PUBG Mobile Lite, and 116 other Chinese apps in the country.
The Indian alternative to PUBG Mobile is part of the government's Atmanirbhar push, which seeks to promote the local development of apps in the wake of the ban on Chinese-based apps. We should know more about FAU:G, its gameplay, and availability in the days to come.
Founder and Chairman of the gaming publisher, Vishal Gondal, says "It is a matter of great pride to respond to PM Modi's call and present the world a world-class game, which will not only help gamers in a virtual setting fight the forces of evil; but also positively contribute to nation-building by supporting our martyrs."
Dayanidhi MG, co-founder and CEO adds, "We have in-depth experience in different genres specially mid-core games. We managed genre-defining MOBA games like Vainglory of SuperEvil Megacorp for the worldwide audience. We have also worked with global studios like Rovio. We have an experienced team and is constantly expanding to bring the best talent together to create games that Indian gamers can relate to while playing."