Also Read: Minimilita Classics out now
Hello Militian I have one good news to share with you all. We all loved the old mini militia game the classic one and guess what old mini militia is coming back!!!! Ya you heard it right the old mini militia is coming back.
Mini militia classic is coming soon. It may sound fake to you but we have proofs to prove you all wrong, We have contacted the original developers and got their inputs regarding this news. Let's see the reality of this news.
Download old version of mini militia

Mini Militia Game History




First of all let's know about the history of mini militia game.
The game was developed by Appsomniacs LLC. Here is an excerpt from the answer by Hunter Mayer, a partner at Appsomniacs on Quora.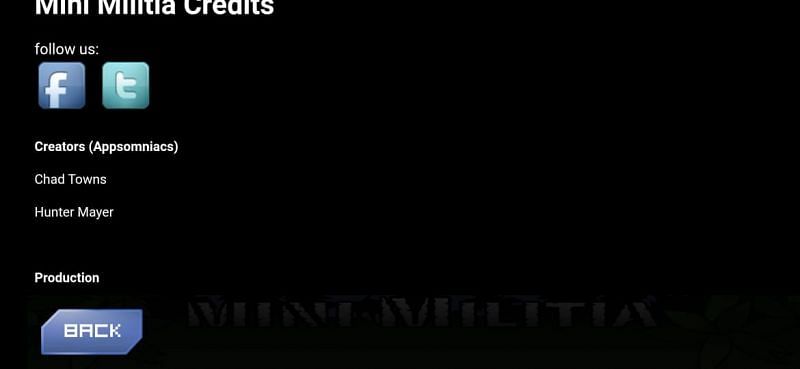 "In the beginning, Chad Towns initially created the Doodle Army 2 Mini Militia game (DA2MM). Chad had soon after enlisted the help of a friend, Josh Neff. After a while, DA2MM became more of an operations work load than anticipated, so I came on board with DA2 (2012) to help manage ops, alert systems when servers went down, develop code for game servers, help out on the design."

You can read the complete answer on Quora.

The game was released for the iOS platform in April 2011, and on Google Player Store in March 2015. Mini Militia 2 was appreciated by players and soon became a sensation, while also becoming quite popular among the Indian mobile gaming community.
Also Read : Is Mini Militia a Chinese Game?

Publisher of Mini Militia 2

Miniclip took over publishing of the game and convinced the developer to upgrade the existing game, instead of going for the third installment. This means that the game is under the badge of Miniclip.

Mini Militia Classic News



Here is what Developer said about this news.

"Its not unfounded concern. We have doubts. We also have no choice. let me add brand confusion onto the list as well. My hope is they use both. Its not a choice for Chad and I."
"Miniclip doesn't want the franchise going forward. They are willing to run the v5+ version they put out so we don't have to worry about it. We're gonna pick up where we left off and restore the lost stuff and use the space to try out new stuff (once it is stable.)"

"Mini Militia Version 5.+ stays with Mini Clip and will continue to run as long as its financially feasible. I predict several years. Possibly five or more. Its out there, it is what it is."

"Mini Militia Classic" will be a separate app, a new download from Appsomniacs. Old stylings, old game play, old bugs even. It's the old pre-Miniclip Version. Mostly., hence classic.
"We don't get any data. That all stays with the Minclip version sadly. they don't see past any data sharing legal concerns. But it will have custom with multiple game modes (e,g, Team and FFA, DM, CTF etc.) and it will have offline wifi support."

So this confirms the news that the old mini militia i.e. mini militia classic will be back soon. We may see the game in this month end of November.